Funniest Comic
Season 6 (2014)
Highlight of Season 6
Linda for the Win!
The year 2014 was an absolute blast for the comedy scene in America, with an array of hilarious comedians bringing their unique voices and styles to the forefront. But the biggest excitement of the year came when Linda Stogner took home the coveted title of "funniest comic in 2014" on the wildly popular website www.funniestcomic.com.
And boy, was she proud! Stogner, a seasoned stand-up comedian with a razor-sharp wit and fearless sense of humor, absolutely dominated the competition, amassing a whopping 3798 votes from her devoted fans and industry insiders alike. It was a true testament to her talent and unwavering dedication to making people laugh.
Stogner was on top of the world, having worked tirelessly to perfect her craft and connect with audiences both in person and online. She was a regular fixture on the comedy club circuit, delivering side-splitting performances across the country and honing her comedic chops night after night. And all that hard work paid off big time!
But Stogner wasn't the only comedic powerhouse on the scene that year. The likes of Louis C.K., Amy Schumer, Kevin Hart, and John Mulaney were all leaving audiences in stitches with their unique perspectives and sharp, insightful humor. And with sketch comedy shows like "Saturday Night Live" and "Key & Peele" soaring in popularity, there was truly something for everyone in the world of comedy in 2014.
From stand-up to improv to satire, comedians of all backgrounds and walks of life were finding success and making their mark on the industry. And for Linda Stogner, winning the prestigious award of "funniest comic in 2014" was a true career high, a well-deserved recognition of her unwavering passion and commitment to making people laugh. So here's to the hilarious and talented comedians of 2014, who brought joy and laughter to people across America and beyond!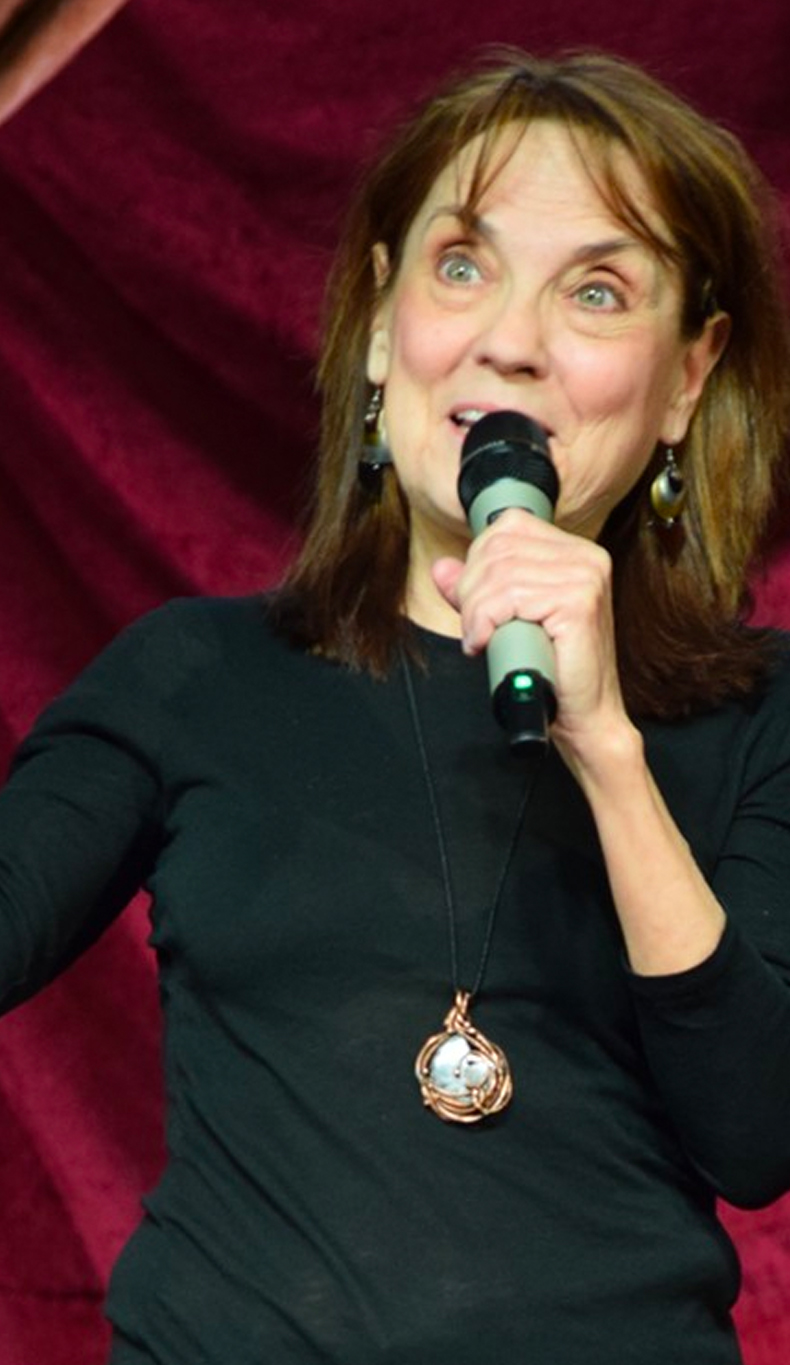 Linda Stogner is a stand-up comedian, co-owner of Dallas's favorite hidden gem of a comedy club called "Backdoor Comedy Club," and a winner of an Emmy award. With a razor-sharp wit and fearless sense of humor, she has been entertaining audiences across the country for years, delivering side-splitting performances that leave crowds begging for more.
As co-owner of "Backdoor Comedy Club," Linda has helped create a space where both established comedians and up-and-comers can showcase their talents in front of enthusiastic audiences. The club has become a beloved institution in the Dallas comedy scene, thanks in no small part to Linda's dedication to fostering a supportive and inclusive environment for all comedians.
In addition to her work as a stand-up comedian and club owner, Linda has also appeared in a number of television shows and films, including "The Late Show with Stephen Colbert" and "Comedy Central Presents." Her comedic talent has been recognized by audiences and critics alike, earning her an Emmy award for her work on a local television show.
Linda's ability to find the humor in even the most mundane aspects of life has made her a beloved figure in the comedy world. Her unique voice and style have earned her a loyal following of fans, and her unwavering dedication to her craft has made her one of the most sought-after comedians in the industry today.
Whether performing in front of a live audience at "Backdoor Comedy Club" or reaching millions of viewers online, Linda Stogner is a comedic force to be reckoned with. Her ability to bring laughter and joy to people all over the world has made her one of the funniest and most beloved comedians of our time.
"It was amazing! I had made the finals the last few times before winning. So finally, when I won, it was an incredible moment! The crowd was so nice and supportive. The audience cheered as if I'd won an Oscar. Many of the people knew it was along time coming, and they were so sweet and so with me! I learned you can't ever give up. I kept trying year after year, and losing wasn't easy, but when I finally won, it was exhilarating and beyond worth it! One of the best nights of my life!"
– Comedian, Linda Stogner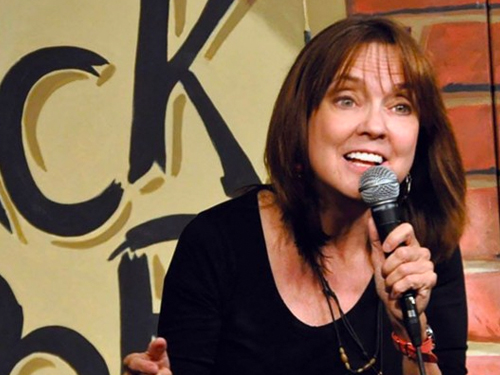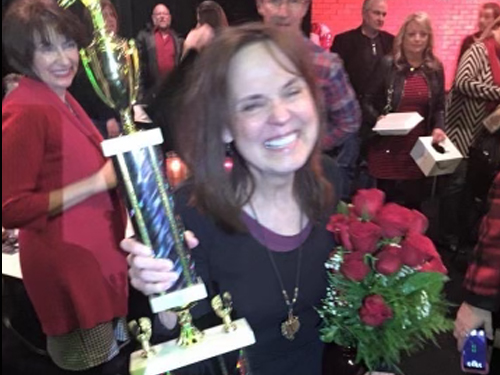 After reviewing all the votes from the fans and the industry professionals. We have crowned Linda Stogner with the title "FUNNIEST COMIC 2014"
How to Follow
Contact info
EST. 2009
Funniest Comic
Contest