Since 2009, Funniest Comic has been a staple for how comedian competitions should been managed across the nation. Our goal was to determine who is the funniest stand up comedian in the market, NOT the most popular. Typically, a contest will only look at which artist brings out the most votes, our contest uses multiple facets to determine who actually deserves the awards.
"The funniest comic is the Super Bowl for comics. Where the best go to compete and only 1 gets crowned. You go down in history with a select group of comics who go on to do and are still doing great things in their career."
– Comedian, Flo Hernandez (Season 2 Winner)
Ian Bagg
Funniest Comic in America 2022
Steve Byrne
Funniest Comic in America 2021
Mark Normand
Funniest Comic in America 2020
We have been recognized for our mission of discovering the funniest comedians in the country and awarding them for their comedic abilities and stage talent.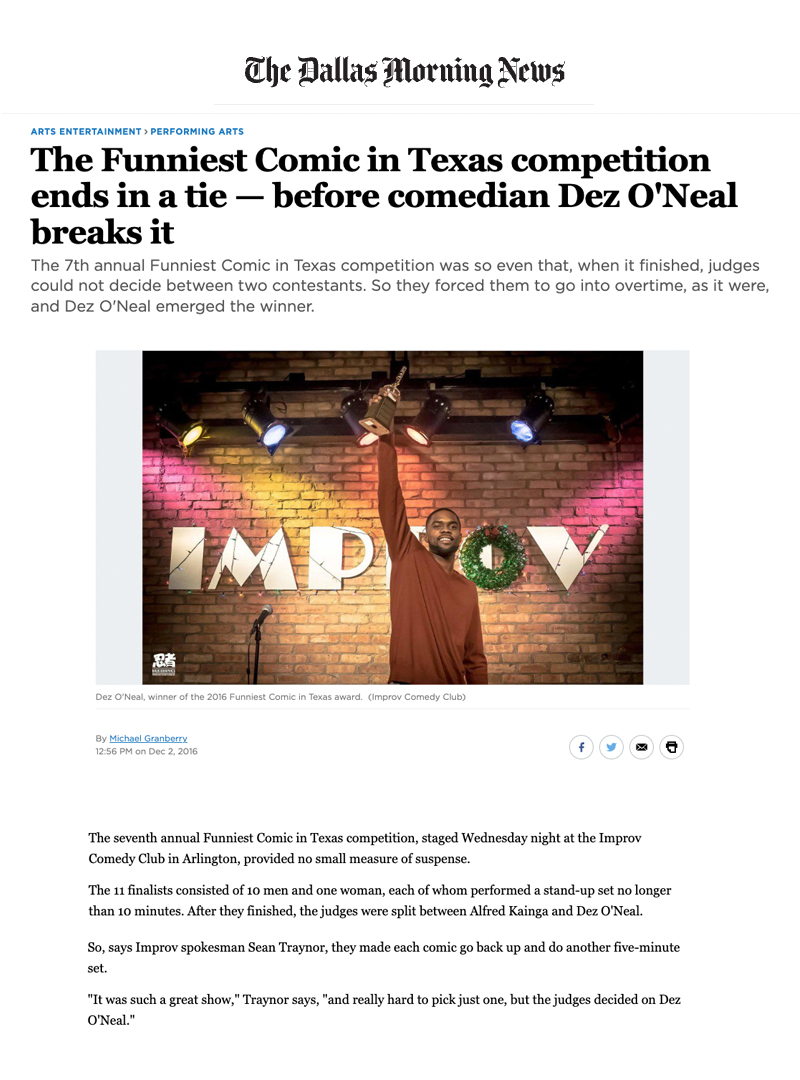 EST. 2009
Funniest Comic
Contest